Breath-taking sunsets, an incredible amount of beautiful and diverse wildlife, unspoilt and rugged scenery! These are just a few words to describe South Africa. If you are craving adventure, diversity and excitement, then this ultimate list of the top 100 things to do in South Africa is for you!
1. The Kruger National Park (Hazyview)
The Kruger National Park is definitely number one on my list of the best things to do in South Africa. Boasting an immense amount of wildlife, you will be able to see all of the big 5; Lions,Leopard, Buffalo, Elephant and Rhino. You can enjoy amazing safaris in the park, and will be able to see all these majestic wild animals in their natural habitat. You will be able to enjoy half day or full day game drives with an experienced guide.
2. Table Mountain (Cape Town)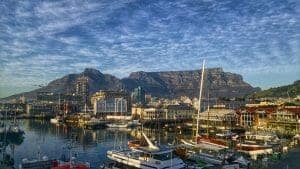 This massive and gorgeous mountain with views to die for over Cape Town, is a must see in South Africa! You can either take a short 2 hour hike up Table Mountain or enjoy a cable car ride up to the top. The views from the top are magnificent!
3. Robben Island (Cape Town)
One of the most notorious things South Africa has been known for is the injustice of Apartheid. A very historical and informative tour is that of Robben Island. It is 6.9 km out out of the beautiful Bloubergstrand. The island had been used for the imprisonment of criminals. You will be able to go on tours of the foreboding prisons. Nelson Mandela, was imprisoned on Robben Island for 18 years and eventually became a true inspiration for all South Africans and people around the world.
4. Cape Winelands (Cape Town)
Fancy a glass of luxurious Merlot? Crisp Sauvignon Blanc or flirty Rose'? The Cape Winelands is a beautiful place to tour. There are many vineyards to choose from. All offering wine tasting as well as delicious meals that can be paired with the wines. You can choose to either dine in an authentic wine cooler cellar or outside in the vineyards with exquisite views over the mountains.
5. Whale Watching (Plettenberg Bay)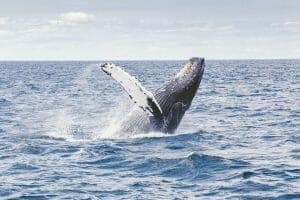 Get up close and personal with these magnificent mammals. You will be able to see Southern Right Whales and Humpback Whales during the winter months in South Africa. South African winters are during June-August and the winters are generally not too cold; be sure to pack in an umbrella or raincoat, as winter months at the coast are rainy. If you would like to have close encounters with dolphins then the summer months are perfect for viewing dolphins in South Africa. This is really an exciting adventure, with exquisite scenery!
6. Knysna Elephant Sanctuary (Knysna)
What could be more exciting than riding on an Elephant!? These ginormous animals are a delight to see. The Knysna Elephant Sanctuary is a beautiful place where elephants are rehabilitated. You will be able to feed them, touch them and even ride on them. There is also a very informative speech about Elephants just before the tour. This is a great experience for anyone and everyone but especially for families with children. The Elephant sanctuary is just 15 minutes from Knysna and is open from 8:30 am (summer) 9:00 am (winter) to 16:00 all year round. These gentle giants are a must see.
7. Bloukraans Bungee (Tsitsikamma)
Are you an adrenaline junkie? Do you love the feeling of freefalling, having the wind rush past you, as if you were flying? Then this is for you. The Bloukraans Bungee is the highest bungee bridge in the whole world! The bridge is 216 meters high! That is definitely something that will get your blood pumping!
8. Shark Cage Diving (Hermanus)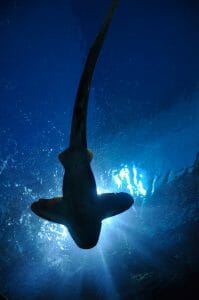 Diving into the deep dark depths of the ocean can be terrifying but facing 100s of razor sharp teeth could be almost unbearable! Shark cage diving off the coast of the Eastern Cape is not for the faint of heart! But this is truly an incredible experience! Come up close and personal with these amazing creatures and see them like you have never seen them before! The tour is about 3-4 hours and you will have great new insights about this remarkable animal. Even though shark cave diving can seem a scary experience, you will in safe hands. This is not an opportunity to be missed.
9.Cango Caves (Oudtshoorn)
Located in an exquisite backdrop, this remarkable cave system is only 29 km from the beautiful and quaint town of Oudtshoorn. You will be amazed with the millions of year old stalactites and stalagmites that decorate the cave. The Cango Cave tour is about 2 hours long and the guides are very experienced and knowledgeable. You have 2 options; You could either enjoy the easy laid back tour of the caves or, for the more adventurous, the adventure tour of the caves. The adventure tour will take you into tiny dark tunnels, and intricate cave systems; Note that the adventure tour is not for pregnant women or people who suffer from claustrophobia. But if you would love to see something humbling and spectacular this tour is a must! Concerts have even been held in the caves before because of the acoustics. A real treat!
10. The Blue Train (Pretoria/ Cape Town)
A breathtaking and luxurious way to see the South African countryside. The Blue Train is a luxurious 5 star hotel that will whisk you away through the gorgeous and diverse South African countryside.You will travel from Pretoria to Cape Town; This is a 27 hour trip but there will be some stops along the way in beautiful little towns of Southern Africa.
11. The Otter Trail (Garden Route, Knysna)
This beautiful hike is 5 days long and 43km. You hike through some of the most breathtaking scenery in South Africa. With raging rivers, lush forests, thunderous waterfalls and beautiful views of the ocean, this hike is a once in a lifetime experience. You will stop at lovely camps for the night that are well appointed. This is really an amazing experience not to be missed.
12. Hot Air Balloon Safaris (Johannesburg)
Imagine flying high above the ground in a hot air balloon; with beautiful scenery down below (you might even see some wild animals.) Hot air balloons are a very romantic and exhilarating thing to do in South Africa.
13. Cradle of Humankind (Johannesburg)
The Cradle of Humankind is a very interesting tour. History enthusiasts will really enjoy this tour. The sites covers 47 000 Hectares of caves. This site is a world heritage site and is famous for the discovery of a 2,3 million year old fossil, nicknamed Mrs Ples. There is also a museum which you can visit with a restaurant.
14. Ukhuthula (Brits)
Have you ever dreamed of holding a lion cub or feeding one with a bottle?If you have, then Ukuthula is a must to go see. Ukuthula is only 80km from O.R Tambo airport. This is a 5 star lodge with excellent food, service and memorable experiences. You can hear the lions roar right up close, touch cheetahs and even walk with the lions. Game rides are also offered. Ukuthula also breeds with white lions. This is a very rare and beautiful thing to see and if you really love Ukutula you can volunteer to help out for a few months. They have a wonderful volunteers programme.
15. Sun City (Rustenburg)
Sun City is a world class resort; offering many hotels, attractions, golf courses and casino. The movie "Blended" with Adam Sandler and Drew Barrymore was shot at Suncity. Sun City hosts two amazing championship golf courses where the world's best play. The sun city resort is also a wonderful place for families; The Valley of Waves offer a variety of water slides and a wave pool. This one stop destination has it all.
16. Soweto (Johannesburg)
Soweto is a huge township just outside of Johannesburg. Soweto is well known for the people who fought for their freedom during the unjust Apartheid years. Nelson Mandela is a famous Sowetan. There are tours of Soweto, Mandela House Museum and at the end of the tours you will be able to enjoy a traditional South African braai (barbeque).
17. uShaka Marine World (Durban)
Excitement, fun, and lots to do, uShaka Marine world is a top class place to enjoy marine diversity, shows as well as so much more. You can meet a dolphin, swim with sharks and even meet a seal. There is also a fun and massive water theme park which has the highest water slide in the Southern Hemisphere. Party hard in the DJ pool, where you can dance and go wild whilst being entertained by local Djs. The fun never stops at uShaka.
18. Drakensberg Mountains (Durban)
In English, Drakensberg is translated as the Dragon Mountains and you will see why when you come upon these gorgeous mountains.This is a massive and mythical mountain range, which captures your attention. The Drakensberg offers many beautiful and unforgettable hikes. Remember to bring a good hiking backpack. In winter it can even snow on the peaks. Its elevation is 3,482 meters and it is 1000 km in length. This truly is magnificent to see. If you are looking for fresh air, peace and quiet, then this is for you.
19. Gods Window (Graskop)
Imagine being so high up that you would be able to see above the clouds. Gods windows is a beautiful vantage point in the Mpumalanga province. This is a 700 meter drop straight down. From the top of Gods window you will be able to see the Kruger Park and it has also been said that on a clear day you can even see the Mozambican shore line. But besides the spectacular scenery, this spot is also known for the many different species of bird life.
20. Turtle Tours (Saint Lucia)
All you can hear are the waves crashing on the shore. The sky is awash with twinkling stars that shine like a million diamonds and just up ahead in front of you is a Giant Leatherback Turtle! Turtle Tours Offer amazing tours at night where you can see these spectacular creatures make their way to the ocean. There have even been Leopard sightings at times. The Leatherback Turtle is the largest turtle on earth. The best time to go from November the 1st till the end of February.
21. Sabi Sabi Game Lodge (Sabi)
Luxury accommodation, beautiful sunsets and amazing safaris await you at the world renowned Sabi Sabi Game lodge. Sabi Sabi is home to the big 5; which are Lion, Rhino, Buffalo, Elephant and Leopard;but there is also a large variety of other animals including Cheetah, Wild Dog and Hyena. This Luxurious game lodge is deep in the heart of the African Wilderness, so if you're looking to be pampered with an exhilarating African experience, then Sabi is for you.
22. Tsitsikamma (Plettenberg Bay)
Forests, mountains and the ocean. Tsitsikamma is a magical part of South Africa that will leave you in complete awe. There is so much to do in this breathtaking area; From hikes to ocean dune safaris and even mountain biking. The meaning of Tsitsikamma is "Place of sparkling water." in the Khoi language. This is an exquisite part of South Africa, that those with an adventurous spirit will love.
23. Canopy Tours (Knysna)
This is a fun and exciting way to explore the Knysna rain forests. High above the ground in ancient and massive
Yellow Woods trees that are 700 years old! The trees are 30 meters high, so this is something excitingly different to do in South Africa. You will be able to looks down at the luscious forest floor and admire the beauty of the Knysna forests. Who knows? You might even see the legendary Knysna Elephant that has been rumored to roam the forests.
24. Augrabies Waterfall (Augrabies)
A noise so loud, you would imagine a thunderstorm is on the way. The 56 meter waterfall is set in an arid and rocky part of South Africa, so it seems out of place in this desolate part of the country. The Augrabies Falls National Park is a beautiful place to visit, with many hikes, and interesting rock formations to see. You can also go on game drives during the day or at night with a guide. Despite dry landscape you will still be able to see game.
25. Grahamstown Arts Festival (Grahams Town)
Are you an art lover? Do you enjoy the weird, wonderful and the talented? If that is the case then the Grahamstown National Arts Festival is not to be missed! This art festival encompasses every aspect of the arts. From art, to theater to dancing and music. The festival runs during the winter months of South Africa from the 29th of June to the 9th of July. So if you are looking for something for sophisticated and less adventurous this art festival is for you.
26. Garden Route (Plettenberg, Knysna)
Have you been craving adventure? Perhaps a long road trip to sort out your thoughts and quiet down your restless soul? The Garden Route is the answer. This exquisite drive stretches between Southern Cape and the Western Cape. The landscape is beautifully diverse and scenic. You will be able to stop along the way and enjoy all the little towns and breathtaking scenery. This gorgeous scenery includes: Forests, mountains, the ocean and so much more.
27. Tiffindell Ski Resort (Rhodes)
Snow in Africa? Really?! You might say. How is that even possible? Well that's the beautiful thing about South Africa; The diversity! Tiffindell Ski resort has been voted as one of the best ski runs in the world. Set high up in the Drakensberg mountains this beautiful resort is a must see. They have state of the art ski equipment and also snowmaking equipment (just incase mother nature throws a curveball) so that you can enjoy snow throughout the whole of winter. There are also many activities to enjoy at Tiffindell's in summer.
28. Namaqua National Park (Springbok)
Velvet black skies twinkle with stars at night, while down below the ground is covered with millions of daisies as far as the eye can see. The Namaqua National Park is a fantastic place to visit in South Africa! A place of contrast; with a dry arid type desert, to beautiful oceans and then the most exquisite part, the Namaqua daisies. The daisies bloom early August and September. Book your accommodation now to see this spectacular natural show.
29. The Owl House (Graaf Reniet)
The Owl House is a very interesting museum in the Eastern Cape. The owner Helen Martins was an artist who transformed her home into a work of art. Her home and garden contains hundreds of sculptures of camels, owls and people. The house is also covered with coloured glass, mirrors and wire that add to the strange home. The owl house is open from 9:00 am to 16:45pm from Monday to Friday. If you're an artist and enjoy the weird and wonderful, then come see The Owl House.
30. Lesedi Cultural Village ( Johannesburg)
Enjoy the warmth of African culture at the Lesedi Cultural Village. You will be greeted with warmth and an amazing experience of how traditional Zulu, Xhosa and Pedi people live.This is a traditional homestead, so you will be able to have an authentic and welcoming experience. You can stay with a traditional African family to enjoy the full experience.
31. Kgalagadi Transfrontier Park (Upington)
Soaring temperatures that rise to 40'c, red sand dunes and stars that fill the night sky, the Kgalagadi desert is a magical African experience. You will be able to see many many animals in their natural habitat. Hear the roar of lions at night or the haunting laugh of a hyena. This is a magical experience not to be missed; night game drives and daytime game drives are offered.
32. Apartheid Museum (Johannesburg)
The Apartheid Museum is an excellent place to visit with many exhibitions. If you would like to understand what Apartheid was like in South Africa then a visit to the museum will be an eye opening experience. The museum is open from Monday-Sunday 9:00am -17:00pm
33. Golden Gate (Clarens)
Golden Gate Park gets its name from the colour of the grass and mountains, it all seems to have a beautiful golden colour to it. Be swept away by
massive mountains, beautiful hikes, horse rides and caves. There are many hikes to choose from in Golden Gate; some ranging from easy to quite difficult. Sometimes in winter it even snows, so this is a beautiful place to visit.
34. Clarens (Bethlehem)
Clarens is a gorgeous little town to visit just outside of Golden Gate. With adorable little shops, art galleries and quaint restaurants, Clarens is a perfect stop over. Not only is Clarens a pretty little town but it also boasts exquisite views of the mountains.
35. Orange River Rafting (Vlooisdrift)
Something for the adventurous! River rafting down the orange river is an exciting and different way to see South Africa. The rapids range from easy to moderate. The tour offers half day to 6 day trips. The 6 day trip will be about 65 to 120km. Each night you will stop on the river bank, camp and enjoy a lovely meal.
35. Surfing in Jeffreys Bay.
Perfect swells, cool water and a funky town, J-Bay is the perfect spot for surfers. Many competitions are held here. Strong winds that come down from the mountains, create perfect tubes.. Jeffreys bay is the perfect place for surfers, skateboarders and anyone who enjoys extreme sport. Bring the best surfboard to partake in the fun. There are also many shops in the town that sell name brand surf wear.
36.Boulders Penguin Colony ( Simons Town)
Adorable and comical looking, these little gentleman in their tuxes will steal your heart.
Boulders Penguin Colony is world famous. This is a perfect tour for families,as your children can enjoy watching the penguins and the sea at Boulders because it is a bit warmer than the rest of the Cape seas. The massive boulders also shelter the cove from rough winds so, the sea is calm for children to swim am play in.
37.Cathedral Peak Drakensberg (Bergville)
Fresh crisp air, mountains so colossal that you feel humbled, beautiful hikes and fancy hotels. Cathedral Peak is one of my favourite and most peaceful places in South Africa. It is a 3004 meter high mountain, which is quite a fantastic site to see. One of the most beautiful hotels to stay in is the Cathedral Peak Hotel. You will have exquisite views of the mountains, spa treatments, pools and luxurious rooms to stay in.
38. Kimberly Big Hole (Kimberley)
The Kimberley Big Hole is a very interesting tour if you're interested in diamonds. The De Beer family has been mining for 120 years and the mine at Kimberley, managed to yield 2722 Kilograms of diamonds. You will also be able to see homes and churches built in the 1800's that have been preserved. There is a lot of history in Kimberly, including a famous diamond called the Kimberley diamond. This diamond was set in the Russian Crown Jewels but was eventually sold to a private buyer. The diamond is a flawless 70 carat champagne coloured diamond.
39. Scuba Diving Sodwana Bay (Sodwana)
Sodwana Bay is a very quiet slow paced little town that's part of a nature reserve. The beaches are unspoilt and there is an immense amount of bio diversity. The scuba diving will indeed prove very fulfilling. You will be able to see all rich amount of sea life in the oceans, from parrot fish, to shark to turtle. This is a real laid back beach holiday. The weather is insanely hot in summer so remember to pack in all the summer essentials. Sodwana Bay is one of the top 10 scuba diving spots in the world. Be sure to see it!
40. Addo Elephant Park (Port Elizabeth)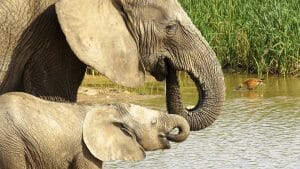 The Addo Elephant Park is home to more than 600 elephants, if you love elephants come and visit this beautifully diverse national park. Besides elephant you will be able to see hyena, the endangered black rhino and even the big seven; which is: Lions, buffalo, leopard, rhino, elephant, southern right whales and the great white shark (if you take a marine tour)
41. Monkey Land (Plettenberg Bay)
Monkey Land is a sanctuary for all primates that have been hurt, harmed or abandoned. In the Monkeyland Sanctuaries monkeys can roam around free. The tours offered are amazing, as you walk free among these amazing primates. You will encounter Howler monkeys, Swamp Lemurs, capuchins and many more. The tour is about an hour long and you will also cross the highest suspension bridge in the Southern Hemisphere.
42. Birds Of Eden (Plettenberg Bay)
Birds of Eden is a beautiful getaway for the whole family. It is the largest free flight aviary in the whole world. You will be walking among many species of birds, all beautiful and unique, in a forest. Birds of Eden is home to some 3500 birds. It is a safe place for birds to be rehabilitated.
43. The Cango Wildlife Ranch ((Oudtshoorn)
The slogan for The Cango Wildlife Ranch is "Comserve, Care, Connect". That is so true of what they do at the wildlife ranch. The Cango wildlife ranch is home to over 90 species and the tour comprises of very educational and fun lectures. The conservation's message is to preserve our animals and the environment. You can even swim with crocodiles (while you are safe inside cage) This is a fun family tour with lots of animal interaction; from holding cheetah cubs, to tiger cubs, even feeding many different types of parrots.
44. Cape Agulhas ( L' Agulhas)
Nothing can be more liberating than having the ocean lap against your bare feet, feeling the salty sea spray kiss your cheeks and realising that you are at the most southern tip of Africa. Cape Agulhas is absolutely breathtaking. With blue blue oceans, rocky beaches and stunning little towns, this is a perfect tourist stop. The Atlantic and the Indian ocean meet here. This is the perfect spot for you to just relax, think and read a good book.
45. The Big Tree (Knysna)
This ancient Yellow Wood will leave you in utter awe. The Big Tree of knysna is estimated to be about 800 years old. It is 36 meters high and 9 meters in diameter.The forests of Knysna and Plettenberg bay area quiet and cool retreat from the scorching African sun. This ancient tree is definitely worth a visit. The hikes to the tree are quick between 4 and 5 km.
46. Voortrekker Monument (Pretoria)
The Voortrekker Monument is a very unique monument that was built in 1949 to commemorate the Pioneers who moved from The Cape to the Northern parts of South Africa. They braved wild animals, tribal people and the unforgiving South African landscape. The monument also has world's longest historical freeze. It's a beautiful part of South African history that is a site to see.
47. Howick Falls (Howick)
This magnificent and tall waterfall is a must see. The waterfall is 95 meters high and is in an exquisite setting.There are many legends that surround this mystical waterfall. One legend is that a giant serpent lives in the bottom pool of the waterfall and only a witch doctor can safely approach the waterfall. So, visit the spectacular Howick falls, you might even catch a glimpse of the inkanyamba (giant serpent).
48. Fly Fishing in Dullstroom (Dullstroom)
Beautiful rivers, greenhills, a quaint arty town and awesome pancakes; Dullstroom is a stunning quaint little town. Dullstroom is known for its amazing fly fishing spots as well as horse riding through the countryside. It is a very romantic little town, and a perfect spot for honeymoons.
49. Shakaland Zulu Cultural Village (Durban)
For a truly african experience, a visit to the Shakaland Zulu Cultural Village is something to be treasured. You can choose from a half day tour to a full 2 day tour, where you will be able to see how the Zulu people live. At the cultural village you will experience traditional Zulu dancing, bear making, beadwork and so much more. If you decide to stay for the 2 day tour you will be staying a traditional Zulu beehive hut with all the modern luxuries of today, including DSTV
50. Bathurst (Port Alfred)
Bathurst is a spooky little town 12km just outside of Port Alfred. It is known for the 1820s British Settlers who were sent there as a buffer between the Xhosa people and the Cape Colony. The town has a lot of interesting little places to see, from nature reserves to a lady who can speak to faeries. There is also coffee shops and a small art gallery. It has been said that on a full moon all the weird and creepy people come out to drink at the Pig and Whistle Pub. You can also visit the giant pineapple which is on a pineapple farm.
51. Highlands Resort (Clarens)
High above the clouds in the edge of the mountain, rests a romantic and quiet resort. The highlands resort is an excellent spot for meditation, relaxation and hot chocolate. These log cabins are situated high up in the Golden Gate mountains. Its an exquisite place to visit in either winter or summer. In winter you might be able to see snow and in summer there are beautiful various hikes to do as well as self driven game drives. This spot is for those seeking solace and peace.
52. Blyde River Canyon (Graskop)
Enjoy the magnificent scenery of the Blyde River Canyon! The Blyde River Canyon is the third largest canyon in the world. This is the perfect place to hike and enjoy unforgettable views.
53. Riebeek Kasteel (Cape Town)
Nestlesd safely in the gorgeous Kasteel Mountains is the little town of Riebeek Kasteel. This beautiful town is surrounded by
vineyards , olive groves and unforgettable mountains.Riebeek Kasteel has been called the mediterranean of Africa. This is a magical little town to visit that will leave you in awe. It is also one of the oldest towns in South Africa.
54.Cape Town Cycle Tour(Cape Town)
Do you love cycling? Are you looking for a new challenge? Then the Cape Town Cycle Tour is for you. It is the world's largest timed race with the best mountain bikes on display. The rout is 109 km through some of the most breathtaking scenery in the world. There are some 35000 cyclists who enter. The event date for this year is the 12 of March.
55. Sterkfontein Caves (Johannesburg)
The Sterkfontein Caves are world famous for its ancient fossil finds. The one fossil which they found was more than 3 million years old. This is a world heritage site and is definitely worth a visit. The tours go deep into the caves, where you will also see an underground lake and beautiful stalactite and stalagmite formations.
56. District 6 Museum (Cape Town)
District six was a suburb during the Apartheid years that had as many as 1900 families living there. The families were forcibly removed from their homes so that the area could become a "whites only" neighbourhood. 60 000 people were relocated to the Cape Flats. This was a gross injustice and at the District Six museum you will be able to learn more about this bleak part in South Africa's history.
57. Kwena Crocodile Farm (Bela Bela)
This crocodile sanctuary is a scary but fun experience for the whole family. You will be able to see these ancient dinosaur looking creatures up close.
Kwena is also home to the biggest captured Nile crocodile in the world and home to 7000 other crocs. They also have feeding sessions where you will be able to see these massive creatures jump for chickens and eat them.
58. Butterfly Valley Farm (Ramsgate)
Beautiful colours all around, fluttering fleeting butterflies. The Butterfly Valley farm breeds all South African Butterflies. There is a dome where you will be able to walk around, and these graceful creatures will fly around you. During the tour you will also learn how to conserve butterflies in your area.
59.Pilanesberg (Brits)
The Pilanesberg National Park is right next to Sun City. It is home to the Big 5 and set in an exquisite setting.There are also hides that you can sit in to view the wildlife. Enjoy seeing hippo, crocodile, leopard and giraffe. There are also various restaurants that you can dine in with views of watering holes. There are also lovely campsites.
60. Rovos Rail (Pretoria)
Take a journey back in time and enjoy seeing South Africa on the exquisite and enchanting Rovos Rail. This train has been beautifully restored in the victorian fashion and is a luxury five star hotel that stops at various destinations throughout South Africa and Even Namibia and Tanzania. The journey to Cape Town starts in Pretoria and is a 1600km journey through a vast and rich variety of scenery.
61. Cape Town Helicopter Rides (Cape Town)
Get a unique and exciting view of Cape Town in a helicopter ride. You will see Table Mountain, Cape Town Harbour, the sea and the city of Cape Town. There are various trips to choose from at various prices.This is truly an exciting experience.
62. Swartberg Pass (Prince Albert)
If you are planning to drive through South Africa, be sure not to miss the Swartberg Pass. There are many historical spots along the way which one can stop at and enjoy. The road is gravel, therefore it is best to drive slow and enjoy the scenery; Or if you like, let someone else do the driving, while you ride your bike.
63. Maropeng Exhibition(Johannesburg)
This interesting museum is dedicated to the evolution of mankind throughout the ages. This is a self guided tour, with an exciting underground boat ride, that takes you through the stages of humankind and the earth.You will be able to see fossils and ancient tools that were used by our first ancestors.
64. 4×4 Trips (All over South Africa)
Exciting adventures await with many different 4×4 trips, throughout South Africa. You can choose from easy to more challenging. Some trips last for a few hours to a few days in various nature reserves. Drive through rivers and mud; Over mountains and rocks. You will even drive down or up some sand dunes.
65. Waterberg (Vaalwater)
The Waterberg Game Reserve is wonderful game park to visit that's close to Johannesburg and also malaria free. The park boasts many different short day hikes, horse rides, game drives and there's also a goats cheese farm close by.
66. Comrades Marathon (Durban)
Are you athletic and looking for an incredible challenge that has people from all over the world coming to compete? If your answer is YES! Then the Comrades marathon is for you. The race is 88 km long and the route is from Durban to Pietermaritzburg. There is an allowance of only 20 000 runners, so book your spot quickly if you would like to compete this year. The date for 2017 is the 4th of June.
67. Waenhuiskrans (Arniston)
This ancient mythical cave in the beautiful little town of Arniston is a true gem. You can walk to the cave through Dunes or at Low Tide. The cave is large that legend had it that an Ox wagon with a oxen could turn around in the cave. There is even an 1800s shipwreck to see. Arniston boasts sparkling blue water, white sand beaches and adorable Cape Dutch style homes.
68. Radical Raptors (Plettenberg Bay)
Radical Raptors is a rehabilitation center for birds of prey. This is an excellent and educational tour for the whole family. There are bird flight demonstrations, where you will be able to have owls, hawks and the like rest on your hand. Radical Raptors aims at public awareness of these magnificent creatures. The demonstration and interaction is 45min long.
69. East Heads Cafe (Knysna)
Spectacular views, delicious food and friendly service. This is one of the most exquisite places to eat in South Africa with gorgeous views of the Knysna Heads, the lagoon and the sea. A definite must in my books. Make sure to have one of their refreshing cocktails and yummy fish and chips.
70. Pilgrims Rest (Pilgrims Rest)
The tiny town of Pilgrim's Rest has been declared a National monument because of the early gold rush in the area. This is a stunning little town nestled in the mountains. It's the perfect place to go horse riding. Beautiful mountains and forests decorate this ancient town. There are museums to see, hikes to do, gold panning and of course horse riding.
71. Baviaanskloof (Willowmore)
Baviaanskloof means The Valley of Baboons in the Dutch language. This beautiful area is known for exquisite mountains, fresh fast running streams and a variety of fauna and flora, as well as wildlife. There is also a vast amount of history in the area that points to our first human ancestors.
72.Oyster Festival (Knysna)
Fun for everyone, the Knysna Oyster festival is one of the best and most loved festivals to attend in South Africa. Offering awesome food, drink and a variety of entertainment for the whole family. The dates for the oyster festival this year will be from the 7th to the 16th of July.
73. Ride an Ostrich (Oudtshoorn)
Riding an Ostrich is a hilarious and unforgettable experience! The Cango Ostrich farm is a beautiful place to visit just a few kilometers away from Oudtshoorn. There are guided tours every 20 min.You will be able to see, touch and even ride these funny looking birds!
74. Wits Art Museum (Johannesburg)
Are you an art connoisseur? Do you enjoy admiring and analyzing wonderful art pieces? Then come to South Africa and be sure not to miss the Wits Art Museum. The museum offers a wide variety of African contemporary, classical and historical art.
75. Gold Reef City (Johannesburg)
Fun, excitement and a thrilling experience! Gold Reef City is one of the top family attractions in South Africa. There are a wide range of rides for everyone of all ages to enjoy. There are also various hotels, casinos, and restaurants. Gold Reef City is made to look like an old mining town, so it is a very unique experience.
76. Brandy Tour Cape Town (Cape Town)
If you love brandy then you are in for a treat. The Van Ryns Distillery is known as the world's best brandy distillery. Set in an exquisite setting along the Cape Wine Routes, the Van Ryns Distillery has been around since the 1800s. You can enjoy a relaxing tour, while enjoying delicious brandy,chocolate and gourmet food.
77. The Oyster Box Luxury Hotel ( Durban)
Stay in this gorgeously luxurious hotel that rests majestically on the hill overlooking the Indian Ocean. The rooms boast absolute luxury with breathtaking views of the ocean. There are wonderful fine dining restaurants to choose from and even dolphin watching from the terrace.
78.Amphitheater (Drakensberg)
The phenomenal amphitheater is the most photographed spot in the drakensberg. Exquisite scenery and beautiful hikes await in this jewel of africa. There are various hikes to enjoy. The
Tugela Gorge hike is 22km and it takes about 8 hours to complete. You will also be able to see the magnificent Tugela falls that is 980m high. This is a spectacular part of South Africa which is perfect for nature lovers.
79. Pezula Golf Course (Knysna)
Pezula is a championship golf course with spectacular views of the sea. It is one of the most scenic golf courses in the world, with a marvelous 18 hole course. The course was designed by David Dale and Ronald Fream of America. There is also a 5 star spa in Pezula, so the wives can enjoy being pampered, while the men enjoy one of the most magnificent courses ever.
80. V & A Waterfront (Cape Town)
For an exciting shopping experience, be sure to visit the V&A Waterfront in Cape Town. Set along the gorgeous Cape Town Harbour, this is a wonderful stop for good food, great shopping and awesome live music.There are more than 450 stores to enjoy.
81. Ratanga Junction (Cape Town)
Exciting rides in the heart of Cape Town! Ratanga Junction is fun, fun, fun! The Cape Cobra ride is a looping roller coaster that throws riders from the height of 32 meters.The speed of this exciting roller coaster is 100 km per hour. There are many more fun things to do in the park, and this is a great place for families to visit.
81. The Johannesburg Observatory (Johannesburg)
For those interested in science and astronomy, the Observatory in Johannesburg is a very educational and interesting tour for families. There are different exhibits to see that stimulates a love for science and astrophysics. There are also night tours that allow people to get involved in exciting astronomy activities.
82. Union Buildings (Pretoria)
The Union Buildings are an important heritage site in South Africa. It is the seat of parliament in South Africa. This beautiful sandstone building is set in beautiful gardens with terraces. There is also a massive statue of Nelson Mandela just outside. The building is 285 meters long and was designed by Sir Herbert Baker in the early 1900's. There is a lot of history surrounding this monumental building. Unfortunately you won't be allowed in the building but you will be able to explore the outside. A particularly beautiful time to visit is in October when all the purple Jacaranda flowers are in bloom.
83. Rugged Glen (Mount Aux Sources)
This breathtaking nature reserve is a must see! It isn't a massive nature reserve, but it boasts
exquisite hiking trails and fishing spots. This beautifully quiet, peaceful and majestic part of South Africa is also interesting in a historical sense. There are traces of ancient human history in the area which shows man's presence from millions of years ago.
84. The Old Biscuit Mill (Cape Town)
This adorable warm and quaint little town in the heart of Cape Town is for those who love good food, awesome music and a trendy vibe. The Old biscuit mill is filled with artists, photographers, architects and food connoisseurs. The town use you be an old biscuit mill and is filled with history too.
85. Cullinan Diamond Mine (Cullinen)
The world's largest rough diamond was found here at the Cullinan Diamond mine which was, 3106ct; It weighed 621 grams. The mine offers tours of a working mine, and the town of Cullinan is a real treat. The town offers quaint little shops, restaurants and flea markets. The tours of the mine takes about 2 hours. There is also The Cullinan Diamond Shop to visit, if you are interested in buying diamonds.
86. Anglo Boer War Museum (Bloemfontein)
If you are interested in understanding South Africa and the history which moulded it, then a visit to the Anglo Boer Museum should be on your list of things to do in South Africa. The exhibit is excellent as it helps you to understand how the war unfolded.
87. Natural History Museum (Pretoria)
This beautiful old museum had been around since 1892. The museum has educational exhibits of South African natural history, including the hominid Mrs Ples and other follis, skins and skeletons.
88. Hartbeespoort Flea Market (Hartbeespoort)
Set outside with many, many stalls the Hartebeespoort Flea market is the perfect place to get gifts for family back home. The flea market offers a large variety of African arts and Crafts, food stalls and entertainment. This is the best stop over for souvenirs from South Africa.
89. Simola (Knysna)
Simola Golf Course is set in between parts of the forests of Knysna as well as the mountains. This is an exquisite place to play golf. Peaceful scenery will unwind your weary muscles, as you enjoy an excellent game of golf. There is also a hotel and spa on the premises.
90. Anysberg Nature Reserve (Ladismith)
No cell reception, peace, quiet and solitude. The Anysberg Nature reserve is the perfect getaway if you need a place to runaway to, from all the hustle and bustle of city life. Anysberg Nature reserve is in a semi arid desert, with gorgeous mountains, gorges and three rivers that feed this arid area. You will be able to see a lot of wildlife too.
91. Noetzie Castle (Knysna)
This secluded and flawless beach is really a special part of South Africa. White sand, rough, wild seas and a river that runs into the Indian Ocean. The word "Noetzie" means "black water" in the Khoisan language. The river that flows into the sea is a dark orange-black color, from all the minerals. There are no actual historical castles but there are homes that a person can rent that look like castles.
92. Red Barn (Centurion)
If cycling is your thing, The Big Red barn, has an amazing track for mountain bikers. You will ride through a 200 hectare forest of massive eucalyptus trees.; there are many technical aspects to the track as well. The Red barn also has a zip line for the kids and an awesome restaurant for the moms to relax at. Enjoy the flea market on saturdays too.
93. Sandton City (Johannesburg)
This huge and trendy mall is a definite must see in Joberg. Offering more than 300 stores, Sandton city has it all! All the top name brand stores are there, as well as trendy restaurants and jewellery stores. Shop to your heart's content among the posh and cosmopolitan people of Sandton.
94. Tswaing Soutpan Meteor Crater (Pretoria)
More than 200 000 years old this massive meteor crater is 1 km in diameter and 100 meters high. There is a museum just opposite the crater, where you can learn more about it and the speed at which it hit the earth. Today, it tools like a salt lake.
95. Constitution Hill (Johannesburg)
A former prison, this building is now a museum that testifies to South Africa's history. Many famous South Africans were held prisoner here, including Nelson Mandela and others. There are interesting tours held throughout the day; Learn about South Africa's turbulent history and hear the whispers from the past.
96. Pretoria Zoo (Pretoria)
Come and experience a wide variety of animals up close. The Pretoria Zoo is the biggest Zoo in the country, with an aquarium and a replie park. Voted one of the best Zoos in the world, the Pretoria Zoo has some 9500 animals. You can hire a golf cart, take the zoo train or enjoy a cable cart ride. This is a fun family trip.
97. Kirstenbosch Botanical Gardens (Cape Town)
Relaxation and gorgeous scenery, The Kirstenbosch Botanical Gardens is 52 800 sq km of indigenous fauna and flora. One of the most beautiful botanical gardens in the world, this is a real feast on the eyes. Boasting 9000 different species of plants, you will be able to enjoy and see the beauty of South Africa's diversity.
98. Monte Casino (Johannesburg)
An awesome casino, that has been made to resemble a tuscan town, Monte Casino is a loved spot for tourists and South Africans. There are many gourmet restaurants, a beautiful theater as well as movies. This is a one stop entertainment hub.
99. The Neighbourgoods Market (Johannesburg)
It's all about the vibe! The neighbourgoods market is known for artisan foods, unique stalls and funky music. A place for people to meet, experience and share ideas. The market is in Johannesburg city center and is open every Saturday.
100. Menlyn Mall (Pretoria)
Menlyn Mall has now been dubbed the largest mall in Africa. With fantastic designer stores, international food brands, including Starbucks and Krispy Kreme; This is a must see in Pretoria. There is a fantastic movie theater and entertainment center for kids.
And there you have it! The top 100 things to do in this magnificent country!
Read more http://seadavid.blogspot.com/2018/07/100-best-things-to-do-in-cambodia.html